We can deliver hull #6 in May 2024. Rigged and ready at € 150.000,- excl. VAT.
Click here
for our latest mailing and our Dusseldorf participation.
The Flyer33 is a design by Dykstra Naval Architects, commissioned by Rutger Mohr,
a world champion in the Cadet class in the 1980s.
"You win the game with winners."
If an extremely competitive competitive sailor and the most renowned
Dutch yacht designers challenge each other in all areas, something beautiful comes out.
"And she sails even better than she looks."
We are therefore very happy that this beautiful boat has come into our portfolio.
Watch the amazing story of the Flyer33 in the
promo video
!
Hull number 1 is ready for sea trials in Warmond.
Call Bernard Menken on +31-653 207504 and make an appointment.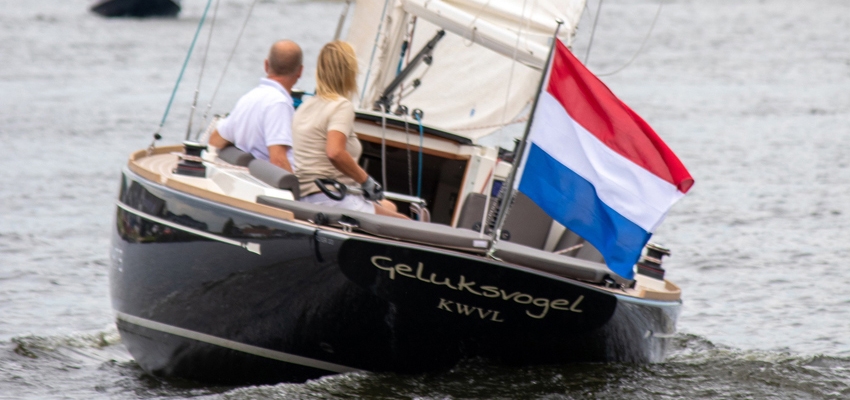 The fantail transom is famous from the J-class yachts. Classic beauty and heritage. A light breeze gives her acceleration which extends the waterline. Making her go even faster.
In 12 knots of wind she easily runs 7 knots. The sail plan is definitely sporty; the Flyer33 is rarely overtaken by boats of similar length. Yet she can be sailed single-handed. Your guests can lounge and chill, without getting in the way of the helmsman.

But most guests are more than happy to help to hoist the gennaker. Big smiles at 9 knots plus.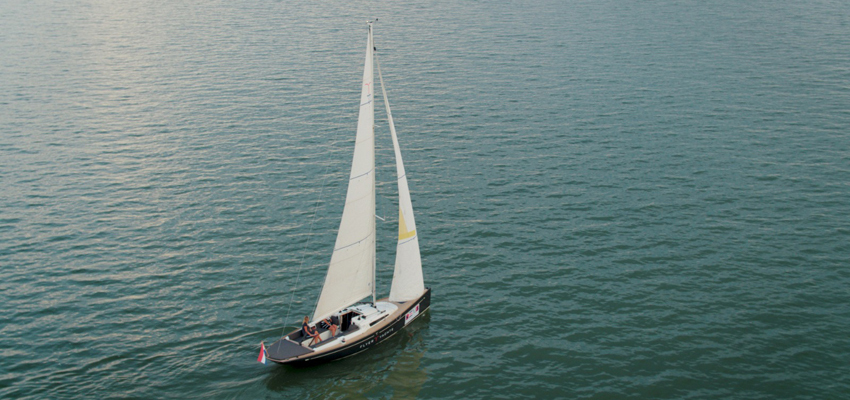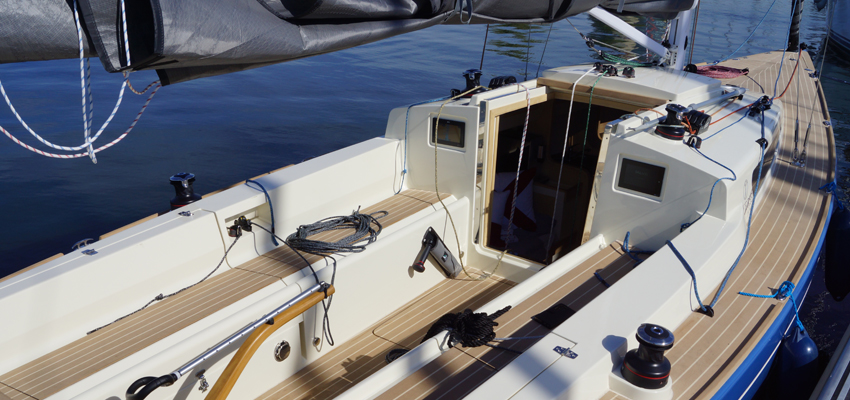 Rutger Mohr and Gerard Dykstra spent a lot of time on tHe ergonomics in the cockpit. They ended up with German sheeting, a hasslefree traveller and single handed sailing. But all tools and trim options to win the regatta when it comes to it.
All deckgear comes from Harken. The furler is fitted below deck and so is the furler line. The genakker or Code Zero can be used without a bowsprit. We told it before: When two worldchampions work together, something beautiful happens.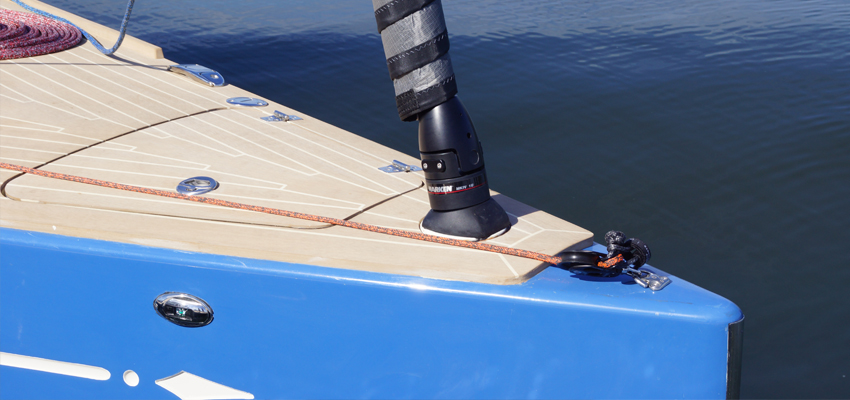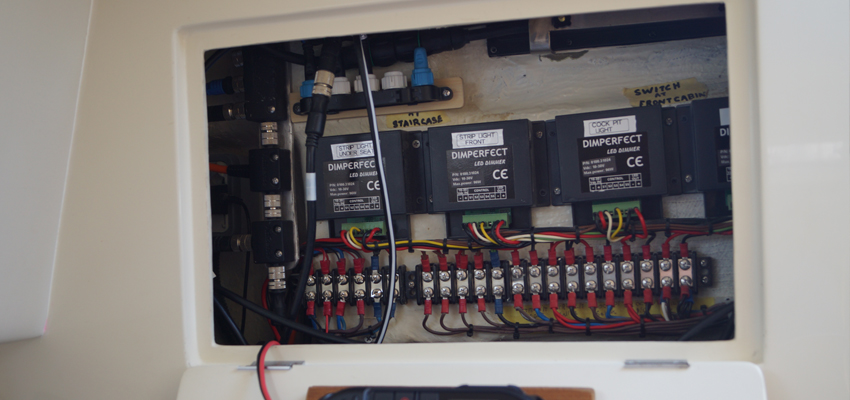 A little insight in our electrical system. OFf course you need a good electrician. But the right instructions are just as important. We work with top-class materials and components. Also behind the doors and panels.